Estrotect™ Heat Detectors

Multi award winning heat detection patches – easy to use and extremely good value
ESTROTECT™ Heat Detectors provide Mounting Evidence; One of the best ways to detect heat is to see evidence of a cow being mounted.
More rubs = More Mountings = Maximum Opportunity for Pregnancy
Simple and convenient "rub-off" technology
Economical
Highly effective
High quality manufacturing
No shelf life
Application aids of brushes, wipes  and additional glue available
Professional management tool for all AI programmes and Embryo Transfer recipients
Available in 5 fluorescent colours.
Part Numbers
ET / 001 ESTROTECT™ | • Orange / Red
ET / 002 ESTROTECT™ | • Green
ET / 003 ESTROTECT™ | • Pink / Fuchsia
ET / 004 ESTROTECT™ | • Blue
ET / 005 ESTROTECT™ | • Yellow
ET / 006 ESTROTECT™ |  Rubber anti-static cleaning brush
ET / 007 ESTROTECT™ |  Tacky cleaning clothes
ET / 008 ESTROTECT™ |  Extra glue with brush
FREE NO OBLIGATION SAMPLES
Please contact Dairymac Limited and we would be delighted to send you a trial pack
Downloads
Estrotect Application Procedure
New Estrotect Heat Detector Video – Application and Heat Detection Tips
Find a Distributor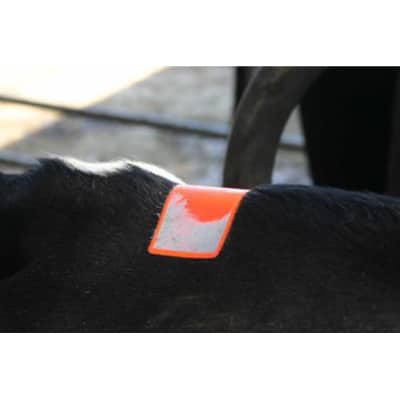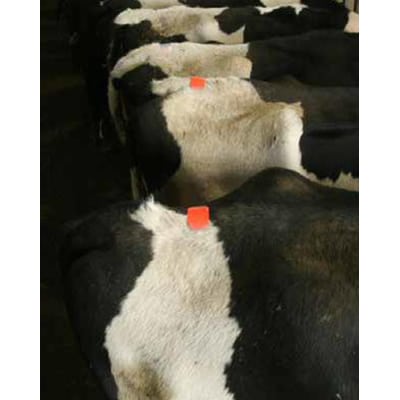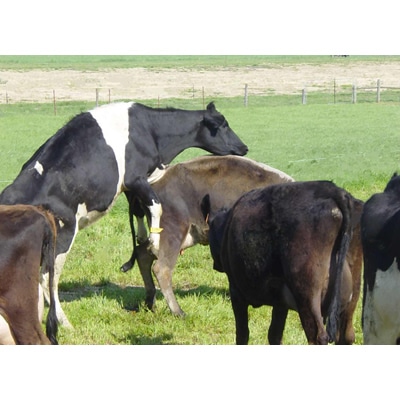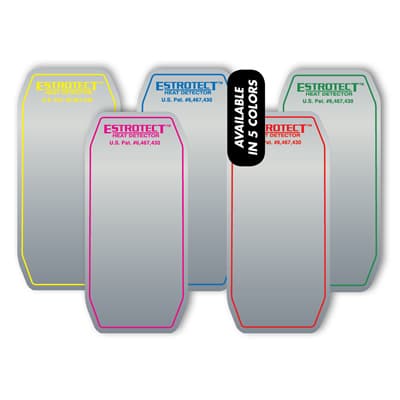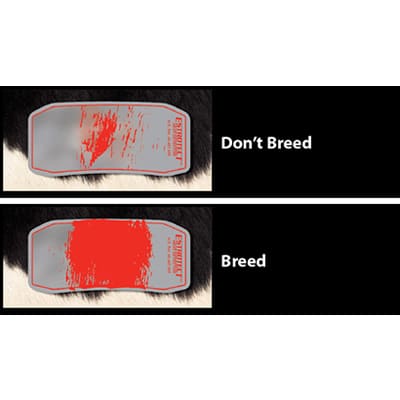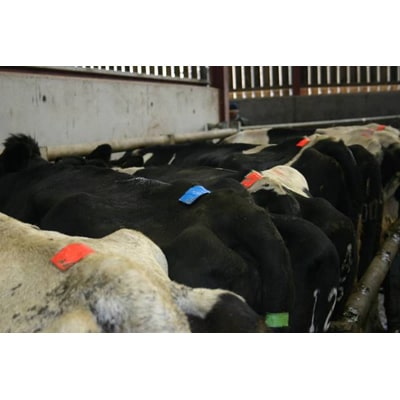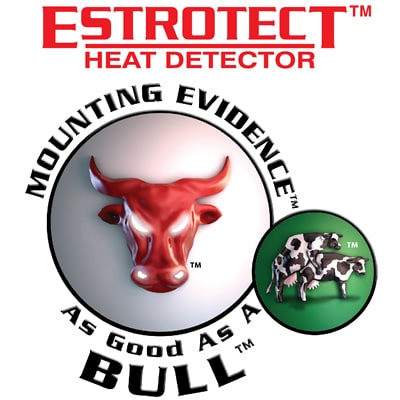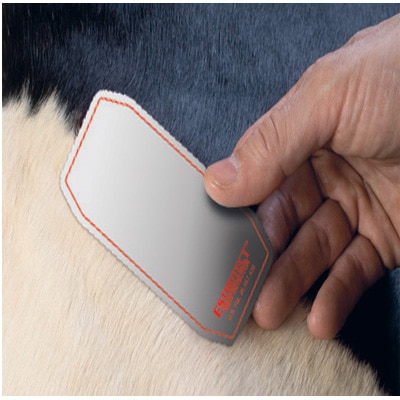 Self-adhesive Heat Detectors are placed between the hip and tail head
The silver scratch-off surface is removed via friction each time a cow is mounted
This gradual removal indicates the advancing stages of heat
The more colour that is showing the closer the cow is to standing heat and less chance of an incorrect false positive (cows not in heat)
ESTROTECT™ Heat Detectors are available in four fluorescent colours, this means you can use different colours on different types of cows.
Simple and convenient 'scratch-off' patches
Easy to use and convenient to apply
Economical for all weather heat detection
A powerful management tool for A.I. programs with a choice of highly visible colours
High quality waterproof vinyl patches
Highly visible Day-Glo material
Will adhere to cow for up to 6 weeks
Convenient to store and carry in pocket
Non toxic to animals
No sell by date